At Your Core, You are Divine Love
For over 25 years, Kelly Canull, Soul Whisperer, Author of An Inward Journey and Creator of Divine Love Activations, I have created a safe container for people to clear away deep patterns that no longer serve them, painful memories that have been stored in the body way too long and outdated ways of seeing oneself and assists you in replacing them with empowered and uplifted ways of being.
My near death experience, at the age of 6 weeks old, left me highly intuitive. I use my gifts to tune into your deepest pains, fears, wounds and stories and with grace and ease, relieve them, while simultaneously empowering you to tune back into the wisdom of the experience and shift your future into one of joy, bliss, peace and ease. I am a master at instantly healing + empowering you, resulting in you having positive transformations that last forever.
I have the ability to gently hold space for you so that you feel safe going into your deepest fears, wounds, pains, struggles, suffering and see it all for the gift it really is. I am here to show you the gift in you.
To show you that you are your own gift and that you are the most valuable gem on this planet. I hold a safe container for you to feel safe revealing your past for what it was, taking responsibility for it where owning it, releases it from its wounded cycles it has been creating for you and lifts you up and out of the old ways into a higher version of yourself.
Are You Feeling Stuck?
I am personally inviting you to get unstuck in your life.
~~~~~~~~~~~~~~~~~~~~~~~~~~~~~~~~~~~~~~~~~~~~~~~~~~~~~~~~~~~~~~
Let's get to the point. You are feeling stuck or struggling in one or more areas of your life and you would love a way to get unstuck and move on with your life. I get it. I can help. You are not alone. The following are specific areas my clients have felt stuck in and unsure of how to get unstuck—-until I showed them how, like I will do for you–
*Fear of getting it wrong and making mistakes
*Low self-esteem and feeling that I'm not really enough
*Self doubt
*Feeling like things are not moving forward "quickly" or in my idea or timing
*Feeling like if I truly shined – something bad would happen
*Lack of trusting others and my heart
*Unwillingness to let go
*Inability to see shifts and transformation which leads to depressed thoughts
*Caring too much what others think
*Inability to hold focus on what I want
*Single mom and not sure how to care for myself
*Lack of direction
Can you relate to any of these? As a Transformational Soul Life Coach, it is my life's mission to help get you unstuck and stop the struggle so that you can move on with your life. Are you in?
All of my work is created to guide you gracefully back in tune and in touch with the wisdom of your heart and inspire you to trust your inner guidance. This is the pathway out of struggle and feeling stuck and into liberation, peace and freedom. I am not here to lead you towards me, instead, I am here to lead you towards yourself.
I hope to touch your life in such a way, that as I reach out to you and touch your Soul, your heart illuminates the world all around you with the Light of Who You Really Are. The journey inward from the mind to the heart, can be scary. It is unknown, unfamiliar and it feels like there is no road map or even a guide on Earth to help you navigate these new uncharted territories. Yet, the road less traveled has been navigated by your heart and Soul and it is time for you to learn how to lean into your heart and Soul to listen, to receive your guidance, your next steps to take in your life.
You don't know how to listen, hear and put into action your inner heart and Soul's wisdom? This is ok, it is only natural you would say this and that is why I am here to help you.
Here is the good news–I have been an Earth Angel guiding individuals back in tune and touch with the wisdom of who they really are since I was 4 years old. I have included my story below as a way for you to get to know me better. Getting to know me better transfers over to trusting me more. When you trust me, you will be more apt to put into action the steps that I will be laying out for you in the following emails so that you can TRULY get unstuck and move on with your life.
All my love,
Kelly
—-
A Bit about Me 
From the age of 4, I have been consciously tuning into one's soul, bringing forth the messages one's soul or true nature wishes to share with them. I live from a place of walking my talk. I listen to my innate wisdom and I use my gift to tune into anyone on the planet's soul and bring forth the wisdom and messages their soul wishes for them to see.
My story began at the age of 6 weeks old when I had my first life changing traumatic experience— I DIED of spinal meningitis. This is often called Near Death Experience or NDE. For me, it was the precipice that allowed me to turn on 'WHY' I was really here on Earth and keep the light of awareness within myself on for the rest of my life.
It wasn't until the age of 4 that I consciously realized that I was able to tune into anyone and anything's (plants, animals, children, etc) true nature, their soul or what I am calling one's 'WHY', as in 'WHY' one is really here on Earth. I was meditating on my parents couch, clearing out all of the thoughts in my head and breathing deeply to find my center.
At the age of 6, I was writing 20 page papers, stream of conscious writing about my NDE, Angels, love, Why we are really here on Earth and anything related to how we can love each other. As a teacher, my mom accepted these writings as proof that she needed to just allow me to do what I needed to do, giving me the freedom to voice whatever arose from within me upon paper, without judgment.
At the age of 9, a cousin of mine had passed away and I was interested in communicating with him. So, one day I took a pen and paper and set the intention to communicate with him and started what is called automatic writing with my cousin immediately. I was elated. I now had a way to communicate with anyone that had passed away and bring forth the messages they wanted to share with their living loved ones.
I was a medium from the ages of 9-15, bringing messages forth for my friends and friends parents that their deceased loved ones wished to share.
One day, at the age of 15, I was at a friend's house and I was giving her mom a session, using automatic writing, when all of the sudden I heard a very clear voice of guidance within my heart and I started to verbally share with her the messages that were coming through. That day was a turning point for me because I realized I no longer needed the pen and paper to bring forth wisdom, I could just be the clear channel for it to come naturally from me.
At the age of 19, I started my own business (the same one I am running today). I have had a lot of different titles from Medium, Psychic, Spiritual Counselor, Author of An Inward Journey: A Guide to Living Your Best Life, Creator of the 4 A's to Authentic Happiness 6 month program, Soul Life Coach, Animal Communicator, Child Whisperer and Soul Whisperer.Titles don't mean anything, its what I can do for you that really matters.
As I mentioned, getting to know me better translates to you getting to know yourself better. It isn't easy knowing how to get started on the path from the head to the heart. I am here to make it easier for you. I am here to be your guide.
I am on the Earth to bring forth the purest form of Divine Love in all that I do. I am here to serve love and you.
For over 30 years I have been using my high intuition to help individuals like you get unstuck in all areas of their lives–career, financially, relationships, parenting, emotionally, mentally, physically and spiritually.
I guarantee there is one place in your life that you are feeling stuck, confused, anxious, uncertain or confused about and you do not know how to get unstuck and so it is holding you back from moving forward and living the best life you could possibly live.
~~~~~~~~~~~~~~~~~~~~~~~~~~~~~~~~~~~~~~~~~~~~~~~~~~~~~~~~~~~~~~~~~~~~~~~~~~~~~~~~~~~~~~~~~~~~~~~~~~~~~~
Let me help you get unstuck and move on with your life.
One session is truly transformational. I tune into the wisdom of your Soul and bring you the exact messages from your Soul as well as practical tools your Soul has to offer you to help you continue to integrate the shifts and changes that occur in your life as a result of your Soul Reading.
How would today be different if you could:
Know for sure what path to take in your life and relationships and career?
Make decisions based in love, confidence, and joy rather than fear and anxiety?
Break free from old habits that keep you stuck in chaos and stress?
Receive Divine insight that could propel you toward success and happiness?
Get UNSTUCK!
In one session you will discover: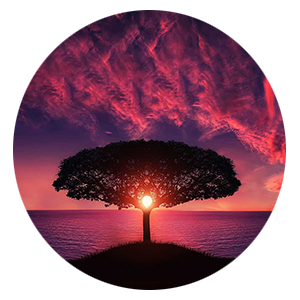 Exactly what your Soul wishes for you to know right now to assist you in loving yourself on deeper levels
Practical tools your Soul has customized for you to use that result in you keeping your heart open
New perspectives on anything you are currently struggling with in your life
Answers to the questions you have been asking lately
So much more…..
Details:
Sessions are 60 minutes in length via the phone
Powerful energy activations throughout the session to continue to guide your heart to stay open
Recorded so you can review what came up in your session over and over again
If you feel called to have a session, you can purchase below.
Upon purchase, you will be guided to schedule your appointment.