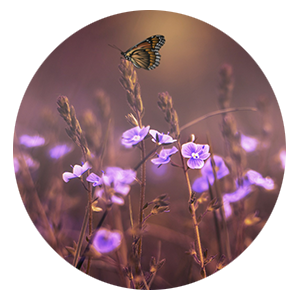 At Your Core, You are Divine Love
Let's get to the point. You are feeling stuck or struggling in one or more areas of your life and you would love a way to get unstuck and move on with your life. I get it. I can help. You are not alone. The following are specific areas my clients have felt stuck in and unsure of how to get unstuck—-until I showed them how, like I will do for you–
*Fear of getting it wrong and making mistakes
*Low self-esteem and feeling that I'm not really enough
*Self doubt
*Feeling like things are not moving forward "quickly" or in my idea or timing
*Feeling like if I truly shined – something bad would happen
*Lack of trusting others and my heart
*Unwillingness to let go
*Inability to see shifts and transformation which leads to depressed thoughts
*Caring too much what others think
*Inability to hold focus on what I want
*Single mom and not sure how to care for myself
*Lack of direction
Can you relate to any of these? As a Transformational Soul Life Coach, it is my life's mission to help get you unstuck and stop the struggle so that you can move on with your life. Are you in?
All of my work is created to guide you gracefully back in tune and in touch with the wisdom of your heart and inspire you to trust your inner guidance. This is the pathway out of struggle and feeling stuck and into liberation, peace and freedom. I am not here to lead you towards me, instead, I am here to lead you towards yourself.
I hope to touch your life in such a way, that as I reach out to you and touch your Soul, your heart illuminates the world all around you with the Light of Who You Really Are. The journey inward from the mind to the heart, can be scary. It is unknown, unfamiliar and it feels like there is no road map or even a guide on Earth to help you navigate these new uncharted territories. Yet, the road less traveled has been navigated by your heart and Soul and it is time for you to learn how to lean into your heart and Soul to listen, to receive your guidance, your next steps to take in your life.
You don't know how to listen, hear and put into action your inner heart and Soul's wisdom? This is ok, it is only natural you would say this and that is why I am here to help you.
Here is the good news–I have been an Earth Angel guiding individuals back in tune and touch with the wisdom of who they really are since I was 4 years old. I have included my story below as a way for you to get to know me better. Getting to know me better transfers over to trusting me more. When you trust me, you will be more apt to put into action the steps that I will be laying out for you in the following emails so that you can TRULY get unstuck and move on with your life.
All my love,
Kelly
—-
A Bit about Me 
From the age of 4, I have been consciously tuning into one's soul, bringing forth the messages one's soul or true nature wishes to share with them. I live from a place of walking my talk. I listen to my innate wisdom and I use my gift to tune into anyone on the planet's soul and bring forth the wisdom and messages their soul wishes for them to see.
My story began at the age of 6 weeks old when I had my first life changing traumatic experience— I DIED of spinal meningitis. This is often called Near Death Experience or NDE. For me, it was the precipice that allowed me to turn on 'WHY' I was really here on Earth and keep the light of awareness within myself on for the rest of my life.
It wasn't until the age of 4 that I consciously realized that I was able to tune into anyone and anything's (plants, animals, children, etc) true nature, their soul or what I am calling one's 'WHY', as in 'WHY' one is really here on Earth. I was meditating on my parents couch, clearing out all of the thoughts in my head and breathing deeply to find my center.
At the age of 6, I was writing 20 page papers, stream of conscious writing about my NDE, Angels, love, Why we are really here on Earth and anything related to how we can love each other. As a teacher, my mom accepted these writings as proof that she needed to just allow me to do what I needed to do, giving me the freedom to voice whatever arose from within me upon paper, without judgment.
At the age of 9, a cousin of mine had passed away and I was interested in communicating with him. So, one day I took a pen and paper and set the intention to communicate with him and started what is called automatic writing with my cousin immediately. I was elated. I now had a way to communicate with anyone that had passed away and bring forth the messages they wanted to share with their living loved ones.
I was a medium from the ages of 9-15, bringing messages forth for my friends and friends parents that their deceased loved ones wished to share.
One day, at the age of 15, I was at a friend's house and I was giving her mom a session, using automatic writing, when all of the sudden I heard a very clear voice of guidance within my heart and I started to verbally share with her the messages that were coming through. That day was a turning point for me because I realized I no longer needed the pen and paper to bring forth wisdom, I could just be the clear channel for it to come naturally from me.
At the age of 19, I started my own business (the same one I am running today). I have had a lot of different titles from Medium, Psychic, Spiritual Counselor, Author of An Inward Journey: A Guide to Living Your Best Life, Creator of the 4 A's to Authentic Happiness 6 month program, Soul Life Coach, Animal Communicator, Child Whisperer and Soul Whisperer.Titles don't mean anything, its what I can do for you that really matters.
As I mentioned, getting to know me better translates to you getting to know yourself better. It isn't easy knowing how to get started on the path from the head to the heart. I am here to make it easier for you. I am here to be your guide.
I am on the Earth to bring forth the purest form of Divine Love in all that I do. I am here to serve love and you.
Join me as I share with you my secrets for living in the light of the Divine and experiencing the beauty and perfection in whatever life brings to you.
This is your year to learn how to truly Lean into Love and let it lean right back into you. Bring your deepest struggles and questions to each call and allow me to become the Voice of your Soul to guide you into a deeper space of Divine Love where you will be shown the solutions to your problems.


Introductory Call
Not sure what you need? An introductory session at a special rate to see if we're a good fit.

Private Coaching
12 weeks of intensive private coaching to learn to live more heart centered and in Divine Love.

Group Coaching
Four weeks of group coaching to learn to live more heart centered, grow in love and honor your heart's wisdom.
---
I absolutely love Kelly! She is so amazing and has helped me change my outlooks on life and who I truly am now! I also had my oldest daughter do a 3 month coaching session with her too and that has been amazing as well! I'm on my second set of coaching sessions and sad it's about to end. I can't say enough good things about her 🙂 She's the real deal! I believe you would be happy with her program.

I found Kelly through a friend who has been in this spiritual world for years and years. She bought me a soul reading with Kelly and that hooked me. I'm truly glad I spent the money and coached with her!"

Hope this helps,

Jill
---
I am so excited you are interested in working with Kelly. I have worked with her off and on over the past 4 years. She is a very strong intuitive, and she can work with you and help you find your way. Whatever that may be for you.

I have used her for Soul Readings. I have had private coaching with her and I have felt that she has really helped me.
I started working with her when I was in a direct sales company, and 'thought' I wanted to pursue it more fully. What I really needed to do was grieve for my mother, who had passed away a year before. I went through her Inward Journey program, and moved beyond many of my problems and concerns.
Then, this year I wanted some answers to some questions, and again discovered I had not finished grieving my mother, but, my main concern was to work on myself.
This is what we have done, and I feel great!
I am in a much better place than I was 4 years ago when I first met Kelly.
My family is much happier, because I am much happier.

When we touch base each week (or every other week) she seems to know what needs to be addressed and worked on. I don't believe I would be in the place I am without her help.

My daughter has also had Soul Readings, and does her Divine Heart Activations, and values her input.

Listen to your heart (not your head) and you'll know what should be best for you.

Good luck.
Best wishes on Living you Best Life now!"

Cynthia
---
I can tell you that I've been coached by Kelly on and off for the past 2 years. If you are Awakening or going through a transition your soul has brought you to Kelly. She is able to explain to you from another perspective why you are experiencing the reality you are creating. Her intuitive and psychic abilities are spot-on. She also has the ability to change your energy field by bringing your beliefs that are no longer serving you into your awareness. I highly recommend Kelly."

Love,

Cindy H.